Practice Areas
Automobile Accidents
Brain / Spinal Injuries
Child Injuries
DUI / DUAC / DWI / BUI
Motorcycle Accidents
Trucking Accidents
Workers Compensation
Wrongful Death
Licensed in both South Carolina and North Carolina
Our Experience
Over 75 Years Combined Legal Experience
Former ICU Registered Nurse (RN)
Former Insurance Defense Lawyers
Former 16th Circuit Assistant Solicitor / SC DUI Prosecutor
Former Police Officer on Staff
NHTSA Certificates in "DUI Detection and Standardized Field Sobriety Testing" and "Advanced Roadside Impaired Driving Enforcement" (ARIDE)
Whether you have been seriously injured in a car, truck, or motorcycle accident or are facing criminal prosecution, the lawyer you choose can make all the difference in the outcome of your case.
This first decision is critical. Before deciding, you should carefully review and compare the credentials of different lawyers and law firms. You may even want to personally meet with several attorneys. Then, after you have done your research, you should hire the best lawyer who gives you the most confidence.
Reeves Aiken & Hightower LLP is a limited practice firm which focuses on serious personal injury accidents (automobile, tractor trailer, motorcycle, child injury, traumatic brain and spinal cord injuries, wrongful death claims) and criminal arrests (SC DUI, DUAC, NC DWI). Our attorneys are seasoned trial lawyers who are ready to go to work on your behalf. Our backgrounds and credentials speak for themselves, and we pledge to fully develop your case so we can protect you and your family during this difficult time in your lives. Let our years of experience take away some of the stress and anxiety you are feeling. Let us do the worrying. After all, this is what we do for a living, and we do it every day.
Our Attorneys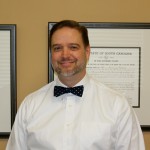 Robert Reeves is an experienced litigator who has tried accident cases, including serious personal injury and wrongful death claims, in both federal and state courts as well as represented injured workers before the SC Workers' Compensation Commission. Mr. Reeves also aggressivley defends those accused of DUI and DWI in both South Carolina and North Carolina.
Before he attended law school, he was an ICU Registered Nurse (RN). He is admitted to practice in all state and federal courts in SC and NC. Mr. Reeves is a member of the Million Dollar Advocates Forum, National Trial Laywers Top 100 Trial Lawyers for SC, SC Super Lawyers, and SC Association of Criminal Defense Attorneys.
Arthur Aiken graduated at the top of his law school class earning induction into the Order of the Coif honor society. He is an experienced trial attorney who handles complex civil cases as well as serious felony criminal cases in all courts. He is a former insurance defense attorney who prepares thoroughly for trial and uses his prior defense background to anticipate both sides of every case. In addition to trial work, Mr. Aiken is also an experienced appellate lawyer and has argued before the SC Court of Appeals and SC Supreme Court. His memberships include the Million Dollar Advocates Forum and the National Trial Lawyers Top 100 Trial Lawyers for SC. Mr. Aiken has a statewide practice and is based in the Columbia, SC office.
A. Bea Hightower is an experienced criminal trial lawyer and former prosecutor as well as a public defender, making her an effective advocate for her clients. Her passion for children issues drives her, and she regularly works with the SC Department of Social Services, serving as a Guardian ad litem. She also has a statewide practice and is based out of our Columbia, SC office.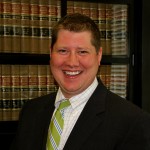 J. Tyler Burns is a former 16th Circuit (York County) Assistant Solicitor. Beginning his career as a prosecutor has given him tremendous insights into now defending criminal cases. He is an aggressive trial attorney and leaves nothing to chance. Mr. Burns focuses his practice on DUI, DUAC, BUI arrests throughout South Carolina, but primarily practices in York county. He also assists Mr. Reeves in reviewing certain NC DWI cases where police procedural error is challenged.