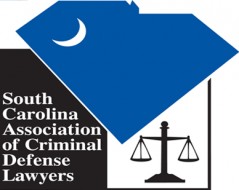 South Carolina is one of twenty-five states to require statutorily that for an injury to be compensable it must result from an "accident."  Approximately forty-one states impose this requirement by either statute or judicial decision.  Further, in South Carolina, whether an accident did or did not occur is to be determined by the Workers' Compensation Commission.  However, whether an event is compensable and falls under the purview of the workers' compensation law is a question of law to be decided by the courts.
The term "accident" is not defined by the SC Code; however, the definition can be found in Layton v. Hammond-Brown-Jennings Company, 204 S.C. 423, 427.  This case states that, when injury or death follows or results from a voluntary act of the insured and the act is one which is not manifestly dangerous, but which is ordinarily done or performed without serious consequences to the doer, such result is caused by reasonably anticipated from the use of those means, an effect which the actor did not intend to produce and cannot be charged with the design of producing, is produced by accidental means. Id.
Therefore, an injury by accident includes not only an injury, but an injury occurring unexpectedly from the operation of internal or subjective conditions without the prior occurrence of any external event of an accidental character.
If you or a loved one has been injured in a work related "accident" we know how the courts define such a term.  Small idiosyncrasies in the law may be the determination as to whether or not you have suffered an "accident" on the job.  Allow us to help you define your condition.  At the law offices of Reeves, Aiken & Hightower, LLP we are familiar with the Workers' Compensation Act, and can help make it work for you.  Call us at our Baxter Village location in Fort Mill, South Carolina at 803-548-4444, or toll-free at 877-374-5999.