As of 2012, South Carolina has decided to implement new laws that count previous DUIs or similar convictions from other states as a conviction in South Carolina.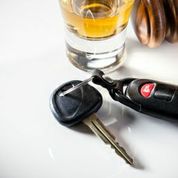 So, for example, if you have received a DUI, or open container charge, etc. within the past 10 years in another state, South Carolina law allows that conviction to carry over the state boundaries and count as a previous offense.
The impact this will have is astronomical, as a first time DUI offender and a Second or Third time DUI offender have must different penalties.
This new law may seem remedial in comparison to other states, but it is contemporary for South Carolina and is hopefully going to discourage many South Carolinians from drinking and driving.
The fines will be much heftier now, which may cost up to $2,500. Moreover, the jail sentences will be longer and more rigorous. Specifically, the judges are not required to implement a minimum sentence of jail time for first time offenders.
Additionally, now both first time and subsequent offenders will be required to complete a substance abuse program that provides counseling, at their expense, as part of their sentences.
If you have been charged with a DUI in South Carolina and are being affected by these new laws, contact the law offices of Reeves, Aiken, and Hightower, LLP toll-free at 877-374-5999 for help with your case.