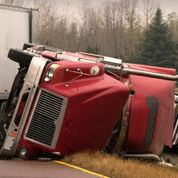 Commercial Driver's Licenses, also known as CDLs, are not the same thing as a typical driver's license obtained at your local DMV.
Before you can apply for one, there are a few important factors that one should know.
The first step to obtaining a CDL is memorizing the manual and practicing in a local driveway. When you are tested for this license, you must pass both a written and driving aspect of the test. You must also pass a visual exam and a medical exam, to make certain that you are able to handle such heavy machinery.
Moreover, you must be over 18, which is different than the age of 15 or 16 in the Carolinas
It is not only you out there on the road, but also lots of other drivers; and when operating heavy machinery, one sharp turn could kill and entire family.
The other important thing to remember about operating a vehicle that requires a CDL is that your Blood Alcohol Level, or BAC, cannot be the usual .07 or less without receiving a DUI. The state imposes on truck drivers, that their BAC level can only be a .04, which is half that of the legal limit.
The state does so because it believes that someone operating a two ton machine needs to be more cognitive and cohesive, then a normal sedan.
 In any event, if you are a trucker, and have blown over the legal limit for your CDL license, contact the law offices of Reeves, Aiken, and Hightower, LLP toll-free at 877-374-5999 toll- free to discuss getting you back behind the wheel of your truck.