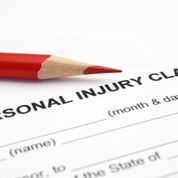 Accidents happen every day. However, when an accident occurs between a vehicle and a tractor-trailer, or a motorcycle and tractor-trailer, the results are typically fatal.
There are a few reasons for this outcome, but mainly, it is the size of the two vehicles colliding that usually takes the life, or seriously injures, the person in the other vehicle/motorcycle.
Think about the personal injury in this matter. If you were walking down the street and something that outweighed you by 100 times crashed down atop of you, the odds that you would walk away without a scratch are very unlikely. Even if you had a helmet on for whatever reason, this does not defeat the fact that the injury would be catastrophic.
Thusly, the same holds true for a tractor-trailer accident when the vehicle or person it collides with is much smaller, with less protection (i.e. the metal and titanium in the vehicle) in comparison.
It is important to note, however, that it may not always be the driver of the tractor-trailer who is at fault. There are many instances in which a person not paying attention will slam their small vehicle into the back of a tractor-trailer, totaling the driver's car, and leaving the tractor-trailer without a scratch.
Since South Carolina has adopted the "modified comparative negligence theory," the courts must determine who was more at fault, and whoever the fact finder determines that to be, will be adjudicated as the defendant and have to pay for the personal injuries that were obtained by the plaintiff, or the person 49% or less at fault at the time of the accident.
This makes matters a little different when deciding to pursue a civil suit against a tractor-trailer with whom you have been involved in an accident with.
Summarily, the best thing to in a situation as stated above is to contact a local personal injury attorney and obtain their advice on your case. Let your attorney help you with the heavy lifting, so you can recover while they fight for your case.
If you have been seriously injured by a collision with a tractor-trailer, contact the law offices of Reeves, Aiken, and Hightower, LLP toll-free at 877-374-5999 for a complementary consultation.