A sad report just became public, stating that Sunday afternoon a father and his three children were traveling from Maryland to South Carolina, when they were involved in a brutal  car accident.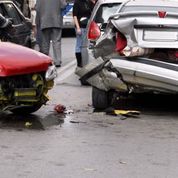 The man was on his way to Myrtle Beach for a vacation, when he made a sharp turn onto Interstate 85. He somehow lost control of his vehicle, and slammed into a guardrail.
The man was taken his two twin girls; both age 17, to the beach for their last vacation prior to their senior year beginning. Sadly, only one of the twins survived, as they were both violently ejected from the vehicle upon impact.
All the investigation has yielded thus far is that the conditions were raining, and the father may have been travelling too fast under those conditions.
Charges are pending for the father, but they cannot compare the loss he is suffering due to the death of one of his twin daughters.
The laws in South Carolina specifically speak of automobile accidents and their correlation with personal injuries. The first thing that will be scrutinized is whether or not the plaintiff was more then 51 percent at fault at the time of the accident. If so, then the plaintiff will recover nothing from the defendant. However, if the defendant was more at fault then the plaintiff, the defendant will be the one to pay under South Carolina's modified comparitive negligence action.
If the plaintiff is not at fault, and was injured in an automobile accident, any pain and suffering involved will be calculated in the amount of damages suffered. These injuries can vary from serious bumps and bruises, to broken bones and loss of limbs.
Moreover, South Carolina also considers any sort of loss of wages in the course of missed employment as a "personal injury," as well. Even expensive health care and medical bills can be calculated into the award.
Accidents happen every day. Sometimes people walk away with just a bump or bruise, but other times, the aforementioned occurs and someone looses a life. If you have been involved in a serious accident, or even worse, someone was killed in the accident, contact the law offices of Reeves, Aiken, and Hightower, LLP toll-free at 877-374-5999. No one should have to deal with this pain alone, and our firm is here to help.