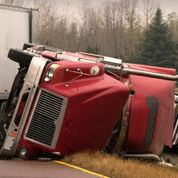 There are so many people injured in car accidents every year it would astound the average person. In fact, statistically speaking, there is a higher chance of someone being injured or even being killed in a car accident, before being injured in a plane crash.
This statistic strikes me as curious, as the fear of flying is the third most common fear amongst the United States public, and fear of car accidents does not even make the top twenty.
Moreover, many people understand that there are multiple types of car accidents every year, including but not limited to: car and motorcycle accidents; car and tractor-trailer accidents; and even motorcycle and tractor-trailer accidents occur from time to time.
What most people do not know is that according to the U.S. Department of Transportation (USDOT), a trucking accident occurs, by definition, when a large tractor-trailer (weighing over 10,000 pounds or more) collides with other vehicles or persons/pedestrians walking on the street.
From that specific definition, there are nearly 500,000 tractor-trailer or trucking accidents every year. Of those 500,000 accidents, about 5,000 of those accidents result in fatalities.
To be even more specific, about one out of every eight traffic fatalities involved a truck of some sort colliding with another motorized vehicle.
If you have been seriously injured in a similar tractor-trailer accident, contact the law offices of Reeves, Aiken, and Hightower, LLP toll-free at 877-374-5999 for more information on your case.