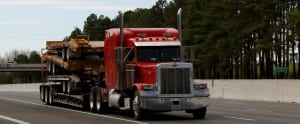 Large commercial "big rigs" or "18-wheelers" are the biggest, heaviest vehicles permitted on Charlotte highways. Because of their sheer size and weight, they can become unstable at highway speeds. Whenever a tractor trailer collides with another vehicle serious injury or death occur.  State and federal agencies have tried to minimize the risks by enacting extensive regulations for the trucking industry, and in doing so have created many rules that tend to help the plaintiff against trucking companies. If y0u or someone you know has been injured or killed in Charlotte or anywhere in the Carolinas, contact the serious trucking accident attorneys at Reeves, Aiken & Hightower at 877-374-5999, or by filling out this form, to speak with an attorney who can help you evaluate and pursue your claim.
North Carolina Truck Accident Attorneys
Large truck accident cases are predictably quite complex. It is in your best interest to retain a serious accident attorney. This is not the time to hire a TV or billboard lawyer.  Carefully review and compare credentials and experience.  Make sure you are getting the most capable personal injury lawyer to protect you and your family at this critical time. At Reeves, Aiken & Hightower LLP with an office in Charlotte, our lawyers are serious truck accident injury attorneys. Each are experienced trial lawyers with distinguished backgrounds. Attorney Robert J. Reeves is a former ICU Registered Nurse (RN) who understands complicated injury cases. And both Mr. Reeves and attorney Arthur K. Aiken are former insurance defense lawyers and life members of the Million Dollar Advocates Forum.
We welcome the opportunity to meet with you and review your particular case. Call us today at 877-374-5999 for a private consultation, or fill out the contact form.  We will help you evaluate your claim and get you the recovery you deserve.