Tractor-trailer, Semi-truck, 18-wheel Truck Accidents in Charlotte North Carolina

Reeves Aiken Hightower & Burns LLC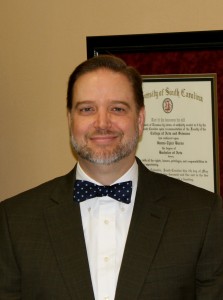 Charlotte North Carolina truck accident attorney Robert J. Reeves handles ALL truck accident cases. No matter what the circumstances. No matter what the injury. We are experienced serious trucking accident personal injury trial attorneys who are committed to making our roads safer. How do we do that? By holding trucking companies and drivers responsible when their negligence or violations of trucking regulations and laws cause serious, catastrophic injury or death. We are a Charlotte based firm but handle trucking cases wherever we are needed. Our truck accident attorneys are litigation professionals with diverse backgrounds. Our partners include former insurance defense lawyers, a former Registered Nurse (RN), and a former prosecutor. Together, we can comprehensively investigate serious semi-truck accidents and hold to account all parties responsible. We are licensed to practice in both North Carolina and South Carolina. We are aggressive towards wrongdoers but compassionate with our clients and their families. We know the suffering you are enduring and pledge to do our best to help get you through this terrible ordeal in life. We are available when you need us. After hours. Evenings. Weekends. 704.351.7979
What You Need To Do If Involved in a Semi-Truck Accident Right Now
If you or someone you love is injured in a Charlotte NC truck accident, you should start your search for an experienced truck accident lawyer as soon as you can. Time is of the essence in these cases. Although many Charlotte NC law firms advertise for truck accident cases, it is critically important that you choose the firm that you feel is best for your family. Do your own research and carefully compare credentials and experience. Large truck accident cases are inherently complex. It is in your best interests to hire a seasoned, serious accident attorney. This is not the time to hire a TV or billboard lawyer. We encourage you to personally meet and interview several attorneys. You will know when you have met the right lawyer and firm. Go with the attorney that gives you the most confidence and puts you at ease. This is going to be a long journey to justice, and you need to feel comfortable with the truck accident lawyer you choose. We hope that you will consider our firm and credentials. Our lawyer team have over 100 years combined legal experience and have varied backgrounds, including a former ICU Registered Nurse (RN), who can level the legal playing field when going up against a trucking company. Our attorneys have been recognized by their peers and inducted into organizations, including the Million Dollar Advocates Forum, National Trial Lawyers Top 100, and SuperLawyers. We invite you to call us and schedule a time to meet and personally review the circumstances of your case. Every case is truly unique, and every circumstance is important. Little facts can often make the difference in outcome. Call us today for answers and options.
What Causes Tractor Trailer Semi-Truck Accidents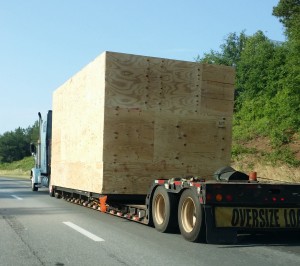 Large commercial "big rigs" or "18-wheelers" are the biggest, heaviest vehicles permitted on Charlotte interstates and roadways. Because of their sheer size and weight, they can quickly become unstable at highway speeds. When drivers lose control, their tractor trailer can collide with other vehicles and cause serious injury or even death.  State and federal agencies have tried to reduce the risks posed by these large semi-trucks by enacting more and more extensive regulations for the trucking industry. Despite their best efforts, however, we are still seeing an increase in serious truck accidents both here in Charlotte and throughout North Carolina as a whole.